Sliding Scale Music
===================================
NEWS!!!!
My tune "Dance of the Lemmings" was a winner in the 2011 Strings Without Boundaries composition competition.
The tune was chosen to be arranged for string orchestra by jazz instructor Dr. Martin Norgaard and performed at the final night of the workshop week.
The score to the Dr. Norgaard's arrangement can be found at:
http://www.stringswithoutboundaries.com/TuneContest.htm
A video of the performance will be posted soon.
In the meantime you can hear my recording (and download a lead sheet) right here. Just check the links at the left of this page.
===================================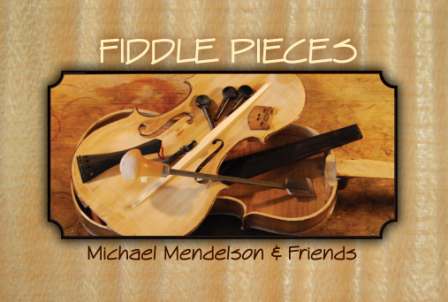 "Fiddle Pieces"

15 original tunes for the fiddle
bluegrass, contradance, celtic, rags, waltzes and a tango
This is an Enhanced CD with the added features:

- The complete 1998 CD "A Fiddler's Notebook" in MP3 format
- Lead sheets (printable music) for all the tunes
Now available direct or at CD Baby and Elderly Instruments
(©2012 by Michael Mendelson)
email: info@SlidingScaleMusic.com

Copyright [1987 - 2012] by Michael Mendelson & Sliding Scale Music (BMI)
All rights reserved